Open Section Crosstable corrected
Under-2000, Under-1700 Section Crosstables corrected
All the games pgn file zipped.
Results and all games also carried by TWIC in issue 290.
Keres Final Day with photos and standings!
My article on the Keres at Inside Chess.
Keres Day Nine
Keres Day Eight
Keres Day Seven
Keres Day Six
Keres Day Five with photos
Keres Day Four
Keres Day Three with photos
Keres Day Two with photos
Keres Day One
Keres Day Zero huh?
2000 Keres Schedule of Rounds and Registration
the tournament's History, all the Winners
B.C. Chess Federation - see their site for lots more Keres information, including the announcement and the list of early registrations.
Jonathan Berry Home

---
25th Annual, 2000
Keres Memorial Chess Tournament
12-22 May
Special thanks for Lynn Stringer, Stephen Wright, and Mark Barnes for sharing (taking over) the load of game entry, and to Mark Barnes for technical help. Almost all of the games are available for downloading in the daily reports. All games in one zipped pgn file from this page.
While we are at it, BCCF President Toni Deline is the organizer of the Keres Memorial. Tournament Directors are Jonathan Berry and Lynn Stringer.
Among the entries are GMs Gligoric, Ivkov, Epishin and IMs Orlov, and Donaldson. Lawrence Day got to the airport, where the ticket which had been purchased for him to pick up did not materialize. Jaan Ehlvest had passport trouble and will not be in Vancouver until the day before the tournament ends.
Ehlvest arrived on Sunday the 21st and gave a simul on the morning of Monday, May 22nd, against about 9 players, with clocks, half an hour each.
Weekend schedule began play Friday, May 12th
Main schedule began play Saturday, May 13th.
Accelerated schedule began play May Wednesday, May 17th.
Location: Totem Park Residences, 2525 West Mall University of British Columbia, Vancouver, British Columbia, Canada. On Marine Drive, take the West Mall turnoff (opposite the Botanical Garden sign) and you're then close.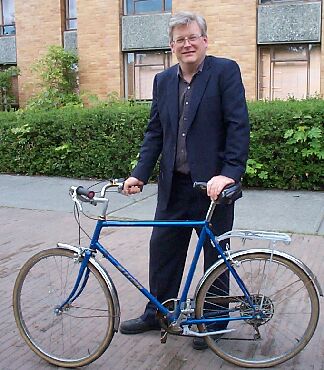 You can't rent a bike on campus, but you can buy one at the Bike Kitchen, basement of the Student Union building (go to the interior door of the Bank of M, then follow the signs down the corridors, 11 am to 6 pm, Monday to Friday) for less then you'd typically pay to rent a bike for a few days.
I found my bicycle very handy, as the nearest decent place to eat (IMHO, YMMV) was a twenty-minute walk away, in the university Village. I typically arrived at the site about 8 am to post pairings and set up the room. A playing session would start about 9. Lynn Stringer would arrive from her duties as tournament chauffeur a bit later, and about 11:30-12:00 I would go for brunch. Without the bicycle, I would have been hard-pressed to get back for the time scrambles at 1 pm. The morning games rarely went full session (3pm), but still it was no simple matter to make the pairings. After the afternoon session first time control at 8 pm, I'd be able to go off for dinner before dark.
---
Donde está la pluma de mi abuelita? See coverage of this tournament in Spanish: Ajedrez Actual .

Send email to:
Jonathan Berry, web-butler jberry@islandnet.com


URL: This web page is:
http://www.islandnet.com/~jberry/keres.htm
Last modified June 3, 2000